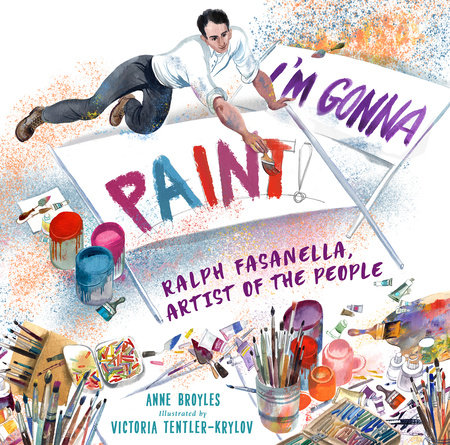 Anne Broyles is the award-winning author of Arturo and the Bienvenido Feast, Arturo and the Navidad Birds, Priscilla and the Hollyhocks, and Shy Mama's Halloween. I'm Gonna Paint: Ralph Fasanella, Artist of the People​ will be published by Holiday House in October, 2023. Also coming in 2024 by Holiday House, a middle grade nonfiction book, Eating to Save the Planet.

Anne is available for school visits, writing workshops, author residencies and speaking engagements. Anne supports equity and inclusion in the world of books and beyond. She will not participate in any event that excludes or discriminates against people who are marginalized or underrepresented on the page or off.

---
Anne is represented by Jen Newens at Martin Literary Management.

​